ATI Launches New Family of Top-End Graphics Chips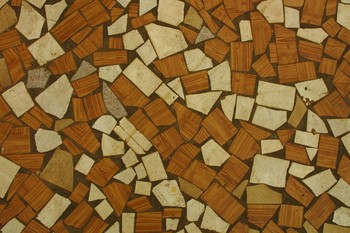 TORONTO (Reuters)—ATI Technologies Inc. launched its new family of high-end graphics chips on Wednesday, a move it hopes will help it win back market share in the fiercely competitive sector.
ATI's Radeon X1000 family of processors will compete with the GeForce 7800 product line designed by Nvidia Corp.
Both ATI and Nvidia are targeting high-end customers such as video game enthusiasts, who are willing to pay top dollar for chips and graphics cards that offer the highest speeds and richest detail.
Analysts said ATI has lost ground to Nvidia this year after it ran into production problems and was forced to delay its launch.
"We acknowledge that we've had a little gap for a three- or four-month period on the very high end of our product portfolio," said Rick Bergman, a senior vice-president at ATI.
"I think after this announcement, and when you see the reviews from the analysts and so on out there, there will be no doubt that ATI has moved back into the position of having the best graphics performance in the industry."
The Markham, Ontario-based firm said the launch includes the Radeon X1800, aimed at the so-called enthusiast sector, the Radeon X1600 for the mid-range market and the Radeon X1300 for budget users.
ATI said graphics cards including the X1800 and X1300 are shipping immediately, with additional X1800 configurations and X1600 cards shipping later in October and November.
Bergman said the new chips could be up to twice as fast as competing offerings in some sectors and would bring "consumer level video and display technologies" to the personal computer for the first time.
ATI SHARES LITTLE CHANGED
ATI's stock fell 1 cent to $13.26 on Nasdaq on a volume of more than 11 million shares. In Toronto, the stock rose 20 Canadian cents to C$15.70 on a volume of about 1.3 million.
UBS Investment Research analyst Martin Cecchetto said in a note to clients the staggered launch may impair the sales impact during the key Christmas season.
Desjardins Securities analyst Paul Howbold said he was also disappointed that the rollout will be staggered to the end of November "effectively missing part of the holiday sales season".
Fraser Mackenzie analyst Jonathan Hykawy said he was impressed enough with the products to increase his recommendation on the stock to "strong buy" with a $19 target.
But he noted ATI's fourth-quarter results, due out on Thursday, must be closely watched.
"While we remain cautious regarding the conservatism that could surround Q1 guidance, we are no longer overly worried about ATI's slipping further behind Nvidia in the core PC graphics market," he said in a note to clients.
BMO Nesbitt Burns analyst Brian Piccioni said in a note to clients that early reviews concluded that while the new products "represent a considerable technological accomplishment, the actual performance ... was not particularly distinguishable from the Nvidia GeForce 7800 GT and/or GTX."