Coping with divorce: help maintain your employees' workplace productivity during a personal crisis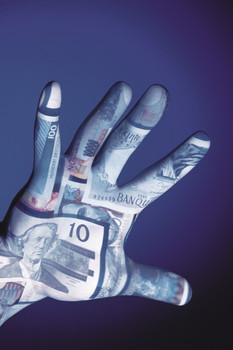 When Amanda Albertelli was hired for her job at HomeBanc Mortgage Corp. in Atlanta, she was married. By the time she showed up for work a few weeks later, she was separated; six months after that, she was divorced.
Throughout those months, she was not only adapting to her new role as a single mother, but also learning the ropes at the company's fledgling nonprofit arm, the HomeBanc Foundation. No one would have been the least surprised if she had buckled under the pressure.
Instead, Albertelli thrived.
Her first performance evaluation was "one of the best reviews of my life," she says. In the two years since, she has organized a number of highly successful fund-raisers, helping grow the foundation's funds from less than $20,000 to more than $500,000.
While she credits her own hard work, she also values the unwavering support of her manager and the company's chief people officer.
For example, when Albertelli needed time off for court dates or to sign documents, she got it--without drawing down her personal or vacation time. When she began to feel overburdened and underconfident, she received one-on-one counseling from her company's corporate chaplain and a life/career coach. And when she was ready to buy a new home, she turned to the mortgage company's associate loan program.
Says Albertelli: "The support here has just been amazing every step of the way."
Without that support, it's easy to imagine Albertelli's story having a very different outcome--personally and professionally.
Situations like Albertelli's are far from uncommon. Despite a slight recent dip, the national divorce rate remains high overall--and especially high for workers in certain jobs and regions. And employers are realizing that helping employees through this difficult, potentially distracting, and all-too-common situation pays valuable dividends both for workers and for the company.
A Mile in Their Shoes
On a classic rating scale of stressful life events, divorce consistently ranks No. 2--second only to the death of a spouse. Going through a divorce is a costly, time-consuming and emotionally draining experience.
"The process of getting divorced is an emotional roller coaster, and that impacts people's ability to be mindful on the job," says Bev Smallwood, a workplace psychologist from Hattiesburg, Miss. "When people are distracted, they make more mistakes and work more slowly. If they're feeling depressed, their creativity will be down. If they're feeling angry, they may project some of that anger onto co-workers or even customers."
Meanwhile, practical demands can cut into work time. Employees getting divorced face a seemingly endless stream of legal, financial, housing and child care decisions. Vast amounts of time and energy are often consumed by finding a lawyer, revising the household budget, looking for an apartment, making new child care arrangements--and the list goes on.
As time passes, the financial pressures often mount as well. The cost of divorce varies widely, from hundreds to hundreds of thousands of dollars. But a typical divorce can easily cost as much as $20,000, says Gayle Rosenwald Smith, a family law attorney in Philadelphia and author of Divorce and Money: Everything You Need to Know (Perigee, 2004).
As a result, some employees struggle to cope with a drastic drop in their standard of living. Women are more likely than men to face this problem.
The strain can be compounded by a contentious court battle or custody dispute. "When you've been married to someone, you know all the buttons to push," Smith says. "And when you get a divorce, you're pushing those buttons as hard as you can."
Problems and stresses won't be resolved overnight, either. The divorce process can take anywhere from a few months to several years.
It's trying situation--one that some of your employees likely will confront at some point. Although the national divorce rate has dropped slightly from an all-time high in the 1980s, it's still more than twice the 1960 rate.
"For the average couple marrying in recent years, the lifetime probability of divorce or separation remains nearly 50 percent," says Barbara Dafoe Whitehead, co-director of the National Marriage Project at Rutgers University. "It's reasonable to assume that the rate will remain at that high level for at least another decade."
Yet the actual likelihood of divorce for members of a given subpopulation--say, the employees at your company--can vary substantially from the national average, based on several key demographic indicators. Your workforce is more likely to have a higher-than-average divorce rate if it includes a number of employees who:
* Earn less than $25,000 annually.
* Don't have a college degree.
* Live in disadvantaged neighborhoods.
* Have no religious affiliation.
* Live in the South, Midwest or West.
Single-Minded Concerns
If your employees fall into these high-risk categories, it makes sense to plan ahead. However, even if you work for a high-tech company in an affluent, Catholic community in New England, you still may need to be concerned: While the number of divorcing employees at your company is likely to be small, those workers going through the emotional ordeal may feel an even sharper sense of social isolation.
In fact, loneliness and loss of social identity as a husband or wife are among the most painful parts of divorce for many people. This pain is only intensified by other changes in their network of family and friends. People may find themselves suddenly spending less time with their children or severing ties to in-laws. In addition, friends of a divorcing couple may feel they must choose which spouse to remain friends with, or they may exclude the newly single person from their circle of established couples.
It's no wonder that some people who are going through a divorce turn to co-workers to pick up the social slack. Unfortunately, "if they go to work and talk nonstop about their divorce, they may end up impacting both their productivity and the productivity of others," says Nancy Terry, a clinical care manager in the Research Triangle Park, N.C., call center of ValueOptions, a national employee assistance program (EAP) and managed behavioral health care organization.
Add to loneliness the hurt, sadness, worry, anger and resentment that divorce is apt to arouse, and you've got a recipe for deep distress. If not addressed, such feelings may contribute to unhealthy behaviors, such as abusing alcohol or other drugs, smoking, or overeating. Researchers have found that divorce also increases an employee's risk of anxiety, depression and even suicide attempts. While the human toll is obvious, there can also be a bottom-line impact from lost output, increased absenteeism and increased health care costs.
Individualized Support
Different employees will respond differently to divorce. Some move on with their lives relatively quickly. But the likelihood of severe or long-lasting stress is high, so it's wise to remind all divorcing employees about the support services your company provides.
"As a matter of course, you might suggest that they consider the EAP as an option for themselves and their family," says Brent LoCaste-Wilken, manager of the in-house EAP at Texas Children's Hospital in Houston. "People tend to forget about the EAP, so they're out there trying to do everything on their own."
If your company provides other relevant work/life, legal or child care benefits, now is the time to mention those options as well. You might also assemble a list of pertinent community resources, such as support groups and sources for legal referrals. In addition, you might compile a checklist of frequently required paperwork changes along with basic instructions on how to make the changes or where to go for further help. If you put together this kind of packet in advance, you'll have it on hand when you need it.
The preparation often is invaluable because the cumulative effect of making so many changes at once can be significant. Among other things, many divorcing employees may need to change their:
* Name.
* Address and phone number.
* Health plan information.
* Dependents for tax purposes.
* Beneficiary for life insurance.
* Bank account for direct deposit.
Of course, HR may not always know right away if an employee is recently separated or in the early stages of seeking a divorce. To remain helpful in such situations, "also put some information online so that people can download it privately if they wish," says Sharon Mangieri, director of employee relations and training at Western New England College in Springfield, Mass.
Another important way HR can help is by arranging for extra flexibility in a person's work schedule.