ATI MOBILITY RADEON 'R' Graphics selected for new line of PCI Pavilion and Presario Notebooks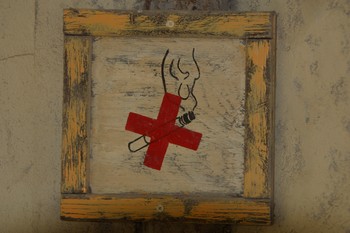 ATI Technologies Inc. (NASDAQ:ATYT) (TSX:ATY), the global leader for PC graphics, has announced that ATI mobile graphics processors have been selected to power two new lines of high-performance multimedia notebook PCs from HP--the HP Pavilion zd8000 Notebook PC and the Compaq Presario X6000 Notebook PC.
Both notebook lines come equipped with ATI's industry-leading MOBILITY RADEON X300 or MOBILITY RADEON X600 PCI Express graphics processors--ensuring high-performing DirectX 9 graphics, low power consumption and industry-proven, feature-rich video processing. Each notebook series supports both configurations up to 256 MB of onboard graphics memory. With MOBILITY RADEON PCI Express graphics, customers have a best-in-class visual experience for their digital entertainment needs.
"As the industry transitions towards the high-bandwidth capabilities of PCI Express, the market for mobile media centers is emerging as a key area of growth for consumer notebook PCs," said David Cummings, Director of Mobile Marketing, ATI Technologies. "By working with an innovator and industry leader in mobile computing like HP, we have been able to provide consumers with a rich multimedia visual experience combined with cutting-edge PCI Express power management through POWERPLAY 5.0 technology."
Designed for the home entertainment enthusiast, the HP Pavilion zd8000 series Notebook PC features a 17-inch widescreen display, external USB dual TV tuner, DVDRW/ R & CD-RW Combo optical drive with Double Layer Support and Harmon Kardon speakers and it can be configured with Microsoft's Windows XP Media Center Edition 2005. Powerfully simple, the Compaq Presario X6000 series Notebook PC includes a 6-in-1 media card reader, built-in JBL Pro Speakers and two PC-card slots, including the latest ExpressCard.
"When selecting the right graphics processor to complement these notebooks we needed a solution that easily powers the most intense digital entertainment experiences," said Jonathan Kaye, manager of product marketing, Personal Systems Group at HP. "MOBILITY RADEON X300 and MOBILITY RADEON X600 graphics processors from ATI help HP notebooks stay on the leading edge of mobile technology by providing a platform delivering the rich graphics and high-definition digital video performance our most selective customers demand."
MOBILITY RADEON X300 and MOBILITY RADEON X600 drive a new standard for video performance on notebook PCs. With innovative video processing technologies such as VIDEO IMMERSION II and FULLSTREAM, users enjoy high-definition video quality combined with ultra-efficient power consumption.
The HP Pavilion zd8000 series and Compaq Presario X6000 series Notebook PCs can be configured with Intel Pentium 4 processors 560 with HT technology (3.6Ghz), 2GB DDR2 400 memory, an 100GB 5400 RPM hard drive and 802.11g wireless connectivity.