On the run with Mark Pawuk, driver of the Summit Racing Pro Stock Pontiac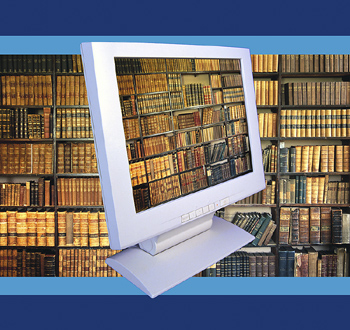 Since the 2003 NHRA POWERade season began, I've felt like a new man, and the credit for that goes to the two men who have been working so hard on our Summit Racing Pontiac: Marcus Bowen, who joined our team two years ago, and 10-time NHRA champion Bob Glidden.
Despite what you may have heard, the engines we've run in our Grand Am at two of the year's first three races came out of our own engine shop. We did use a rented engine in Phoenix, but based on the progress we're making, we'll be using our own stuff from now on, just as we did in Gainesville.
There's no question that Bob Glidden's reputation for being a hard worker is deserved. Few men, regardless of age and experience, can keep up with the guy. He epitomizes the concept of a 24/7 worker, and there's no doubt his input has proven valuable to our operation. But, as important as Bob has been to our early successes, he hasn't done it alone. Along with the guys in our engine shop, Marcus has played just as important a role.
Some of my friends have told me they think I'm more relaxed than ever before, and I won't argue with that. One of the reasons is that, for the first time in a long time, I have complete faith in the guys who are working on the car with me. I once overheard Marcus saying the reason things are going so smoothly is because "Glidden treats Mark like an employee." I wouldn't go quite that far, but I will say Bob won't put up with a lot of guff from anyone, including me.
Watching Bob and Marcus work together is enlightening because it really is a case of combining old-school and new-- school thinking. Bob is no friend of today's computer-equipped race cars; he prefers to make his tuning changes based on his observations of the car in action and his vast experience.
Though he lacks Bob's hands-on experience, Marcus is a computer maven, carefully studying the results of every aspect of our runs before turning to Bob to discuss the next move. It's interesting to watch one working with on-screen graphics and the other a simple calculator, but I couldn't care less how they do it as long as we continue to make progress. Believe me, after last year - which I would happily forget - I'm a happy camper. I've qualified for the season's first three races, and right now I'm in the top 10, so life is good.
Another drag racing icon who has been hanging around our pits is Bill "Grumpy" Jenkins. Bill has a very loose affiliation with our Summit Racing operation and has been very helpful with some carburetor tuning, but contrary to rumor, he and Bob are not working together on our tune-up. Those decisions are completely up to Bob and Marcus, and, when they'll listen, I even get to put in a word now and then!
I grew up idolizing "Da Grump" and Bob, and never in my wildest dreams did I envision them being involved in our racing operation. When I'm at the back of the car talking with the fans and signing autographs and I catch a glimpse of Bill and Bob working around the car, I always get one of those little chills when you realize you're standing near someone who truly is revered. I think Bob Glidden and Bill Jenkins are definitely on the top 10 list of really legendary people our sport has produced.
We've done extensive testing in Nevada, Arizona, Texas, Florida, and other locations I seem to have forgotten. We've also participated in a Pontiac television commercial, which I'm looking forward to seeing, and have even been down to Mexico for a week-long distributor sales conference with Matco Tools. As I do with Summit Racing Equipment, I admire the way Matco's people work together so cohesively. Both companies have obviously instilled in their staffs a strong desire to succeed in their business efforts, and I'm impressed with the manner in which they achieve those goals. There's a very open atmosphere of cooperation that runs from top to bottom in those companies, and that helps explain why both do so well in their respective marketplaces.
I've never thought of National DRAGSTER as the forum in which to make a political statement, but, with regard to the current situation in Iraq, I do want to say unequivocally that regardless of what our personal opinions might be, this is the time when we should be.voicing our strongest support for our men and women in the field. I sincerely believe that the sacrifices they're making for every American are critically important to our future safety, and now, more than ever, they need our support. The next time you see a member of our military forces, step up and say, "Thanks for what you're doing for America." It may seem like a small thing, but they'll appreciate it, and it will make you feel better, too.