Web site Inspection - web site design by convention and tourism bureaus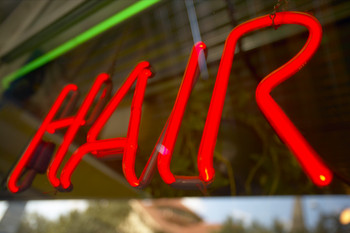 Convention bureau Web sites got off to a slow start, but with a new wave of upgrades, they are evolving into planners' go-to research tools.
The best of the convention bureau Web sites have evolved from one-dimensional reprints of city guides and fact sheets to searchable, downloadable, interactive tools that allow religious meeting planners to drill down to a wealth of city resources.
In Orlando, the power of the Web is becoming clearer every day, "so much so that we're in the throes of our third redesign of the meeting planner portion of the site," says Bill Peeper, president of the Orlando/Orange County Convention & Visitors Bureau (www.orlandoinfo.com/cvb/meet). "We view the Web as an integral part of all our marketing activities. We don't have a Web master; we have an interactive marketing manager."
Steve Hayes, executive vice president of the Tampa Bay Convention & Visitors Bureau (www.visittampabay.com), agrees. His bureau has just unveiled a redesigned site, adding virtual tours of event sites and an online request for proposal service, among other features. "The Web is becoming a more important vehicle to get information about your destination out. Planners are busy, and they want to be able to go somewhere right away and figure things out." Noting the timeliness of the medium, he adds, "One of the great things about the Web is that it can be updated almost instantaneously, while a guide in your office might not be."
To be sure, not all CVB sites are created equal. RCM surfed bureau Web pages from around the United States to bring you a sampling of online meeting planning tools and found an enormous range in the sophistication, user friendliness, and variety of services. Some are terrific in one area and lousy in another; others shine from first click to last. So what city research can you do from the comfort of your office? Here's a start ...
The Basics
Contact Info: Including names, phone numbers, and e-mail links to convention services staff seems like a no-brainer, but sometimes it's the basics that people forget. Many sites simply provide a phone number or e-mail link without names, while others make it downright difficult to reach a live person. At the other end of the spectrum, the San Diego Convention & Visitors Bureau (www.sandiego.org) offers a "meet your sales manager" section with photos and the ability to search for the proper representative by region or meeting type.
RFPs: Requests for Proposal capabilities have become fairly standard. Most sites have their own format for entering meeting specs, but allow planners to cut and paste or e-mail their own forms. The Greater Boston Convention & Visitors Bureau (www.bostonusa.com), through the "meetingpath" search system, has the capability of sending RFPs to more than 4,000 suppliers and hotels in a six-state area. Fortunately, searches can be narrowed to one state at a time.
While the RFP function is becoming a "must have" for some bureaus, adoption is still limited. Bill Peeper says he has seen a slight increase in online RFP submissions recently, but "I really thought meeting planners would be much more aggressive in using electronic RFPs. We have a long form, a short form; you can attach your own - we tried to make it easy to use. But in terms of the percentage using it, our numbers are much smaller than we had anticipated."
Deals: Taking advantage of the immediacy of the Internet, many cities have introduced "Hot Dates" online, helping member hotels find groups to fill near-term downtime. The San Antonio Convention & Visitors Bureau site (www.sanantoniocvb.com), for example, allows users to search for hot dates by month or specific date. The search returns a hotel list with the discount dates. Users can click on a property to learn its e-mail address, URL, number of rooms, and address, and link to a map showing the hotel's location. Other Hot Dates services, such as the one at The Las Vegas Convention and Visitor Authority site (www.lvcva.com), allow you to search for hot dates at a specific hotel.
Center link: It might seem obvious for a bureau to include a link to a city's convention center, but surprisingly, many don't. San Diego helpfully provides comprehensive facts and figures about the city's main convention center along with a link. On www.lacvb.com, LA Inc. provides an easy link to the center, which has its own impressive interactive capabilities.
Planning Aids
Maps: Many planners rely on maps to orient themselves in unfamiliar territory, and bureaus are using the Web to help. But there are maps, and then there are maps: Some sites provide only static maps, while others are linked to interactive services such as MapQuest, which provides directions and the ability to zoom in or out of an area. The sites for the New Orleans Metropolitan Convention & Visitors Bureau (www.neworleanscvb.com) and the Denver Metro Convention & Visitors Bureau (www.denver.org), for example, include maps showing hotels in relation to the convention center; Philadelphia (www.pcvb.org) takes it a step further with interactive maps - simply click on the building and a pop-up describes the hotel, number of rooms, and meeting space. The Dallas Convention & Visitors Bureau (www.dallascvb.com) site shows maps of different neighborhoods; click on the area, and it produces a list of hotels. Chicago's Convention and Tourism Bureau (www.choosechicago.com) does the same with restaurants.
Trying to set up a room block? Visitors to the San Antonio Convention & Visitors Bureau site can click on neighborhood maps, which then generate a list of hotels in that neighborhood; then you can choose from the list to produce a customized map that highlights the chosen hotels. A list of the designated hotels, along with their capacities and contact information, follows the map.
Local vendors: Many sites have a searchable database of local vendors, which can be a great time-saver for the convention sales staff and the planner. "We get an enormous number of phone calls for lists of photographers, outside venues, flooring, whatever. So we either e-mail or fax people a list, and they get on the phone and call them all," says Orlando's Peeper. "Now, if you ask us about a single category, we can e-mail you information, then you can click on an individual service provider and get information on them, or click a box for all, and send messages to the providers that you have selected."
The Boston bureau's online search capabilities are particularly comprehensive, allowing users to search a broad range of vendor categories, from child care and formal wear to photographers and translators.
Event venues: Some sites provide enough background on the destination to fill a tour book. New Orleans and San Diego, for example, feature dozens of useful articles and suggestions for themed events. A variety of CVBs suggest unusual group venues, half-day or one-day excursions, and sample itineraries.
Travel links: Airline connections and fares are always a factor in planning and budgeting for a meeting, but few sites address them. The Santa Fe Convention & Visitors Bureau site (www.santafe.org) lists driving mileage and flight times from cities across the United States, while the Salt Lake City site (www.visitsaltlake.com) provides lowest airfares and number of flights from various cities.
The Lisle (Ill.) Convention & Visitors Bureau (www.lislecvb.com) includes links to O'Hare and Midway airports, as well as phone numbers and links for all the major airlines, commuter rail, and local limousine and coach companies.
Avoiding conflicts: For planners concerned about conflicts with other conventions, a number of sites provide a list of groups already on the books, plus information on the expected size of the groups. Thinking of a meeting in Seattle next March? At the bureau's site (www.seeseattle.org), you could learn that, among other groups, the National Collegiate Athletic Association, with 15,000 attendees, will be in town midmonth. Conveniently, the site allows you download a PDF file of its "future definite bookings" report.
In addition to convention calendars, many sites have event calendars listing the city's upcoming festivals and special events.
Photos, etc.: Some of the best sites are taking some of the hassle out of meeting marketing by allowing users to download promotional materials - brochures, city guides, photos, virtual postcards, and more - as PDFs or high-resolution files. Many others include online order forms to simplify the process. The Santa Fe site features a stunning inventory of 32 high-resolution photos, which are especially easy to access.